"We're NOT Strangers, we're Friends who have just not Met"
By Samuel Karanja – District Rotaract Representative (DRR) 2019-20
Over the first weekend of July 2016, I joined four community-based Rotaract Clubs: Milimani, Mombasa, Muthaiga and Westlands for a joint board installation get-away at Amani Tiwi Beach Resort, Ukunda. As we boarded the buses from Nairobi, everyone seemed to know everyone except me. I was the newest face in the team and, I bet, the youngest: I was then a third-year university student and a member of a university-based Rotaract Club, JKUAT. For a moment, I felt lost and prepared myself for a lonely weekend. But we'd hardly settled into the bus when a seating re-shuffle was done and I found myself right at the center of what seemed the noisiest part of the bus. I was warmly welcomed by team Muthaiga; made acquaintances fast and that weekend easily tops my list as the best Rotaract get-away.
Over the Valentines weekend of 2019, I made my maiden visit to Ethiopia as the District Rotaract Representative (DRR) Elect. Save for a couple of District officers and friends at Rotaract Club of Mella – my club's Ethiopian twin – I knew barely a dozen other Rotaractors. On arrival, I was received at the airport by Tsegamlak, Danny, Kido and Netsanet; invited for dinner and offered homely accommodation by Bethlehem and Abeselom Dawit. Over the weekend, while attending Rotaract Officers Training Seminar (ROTS), I easily connected with the over eighty (80) Club leaders in attendance. Besides, I was taken on a tour of Addis and hosted to many meals. On arrival back in Kenya, I realized that I had not even converted my dollars to Ethiopian currency. I remembered someone mention that within the global Rotary family "we're not strangers, we're friends who have just not met".
When Paul Harris, then at thirty six (36) years, called a meeting of his three business acquaintances – Gustave Loehr, Silvester Schiele and Hiram Shorey – on 23rd Feb. 1905, he was a young professional in a new town in search of friendship and looking to make an impact. But he wasn't sure where to begin. A century later, Rotary International connects 1.2 million Rotarians and 250,000 Rotaractors to peers, mentors and mentees; to professional opportunities and to people and communities in need of our help across the world. "Rotary connects us to people we would never otherwise have met, who are more like us than we ever could have known," Mark Maloney, Rotary International President 2019-20. Just from the few years I have been a Rotaractor, I can narrate dozens of unforgettable experiences. In 2019-20, I believe we shall continue to strengthen our Rotaract and Rotary connections.
In life, it takes deliberate effort and time to forge deep and meaningful connections. In Rotary and Rotaract, this process is fast-tracked because our members believe in our core values: leadership, fellowship, diversity, service and integrity. Besides, we all share a common goal: to do good in the world. Through all this, we develop so many personal stories from all our experiences and connections; as I did that weekend in Ukunda and later in Addis. Going forth, let's tell our family, friends and colleagues about our Rotaract and Rotary connections and experiences; what they mean to us and why we're so passionate about our organization. We can unlock our membership dilemma by story-telling.
At interactive club meetings; leadership-trainings; networking events and hands-on projects capture the action photos and share the stories within your circle(s). Even better, let your social media accounts tell the story. This is a sure way of attracting and retaining our membership. "(people) are more interested in what the experience means to you and me … The human and relatable stories we tell are the ones that fire emotional triggers and create the special connections we have," Joe Otin, District 9212 Governor 2019-20.
Over the next one year, our target is to double the number of Rotaractors in our district. It should be easy: begin with us & stay with us till the end and while you're at it introduce one or two of your friends and (or) family members to your club or a club convenient to their location and schedule. Take initiative to trigger their interest by sharing your Rotaract connection experience(s); exceed expectations by ensuring they have a positive Rotaract experience and while you're at it forge deeper relationships with every other of your club members and guests.
See Also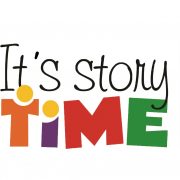 I look forward to all your actions towards doubling our membership.
Yours,
Samuel Karanja,
District Rotaract Representative (DRR) 2019-20,
Rotary International District 9212.
Samuel Karanja
Samuel Karanja, SK, is the District Rotaract Representative (DRR) for Rotary District 9212. He is a member of the Rotaract Club of Nairobi Central and a past president of the Rotaract Club of JKUAT. Professionally, Samuel is an assurance (financial audit) associate at EY, formerly Ernst & Young, based in Nairobi, Kenya.