Rotary SAILS upstream with the UN Environment partnership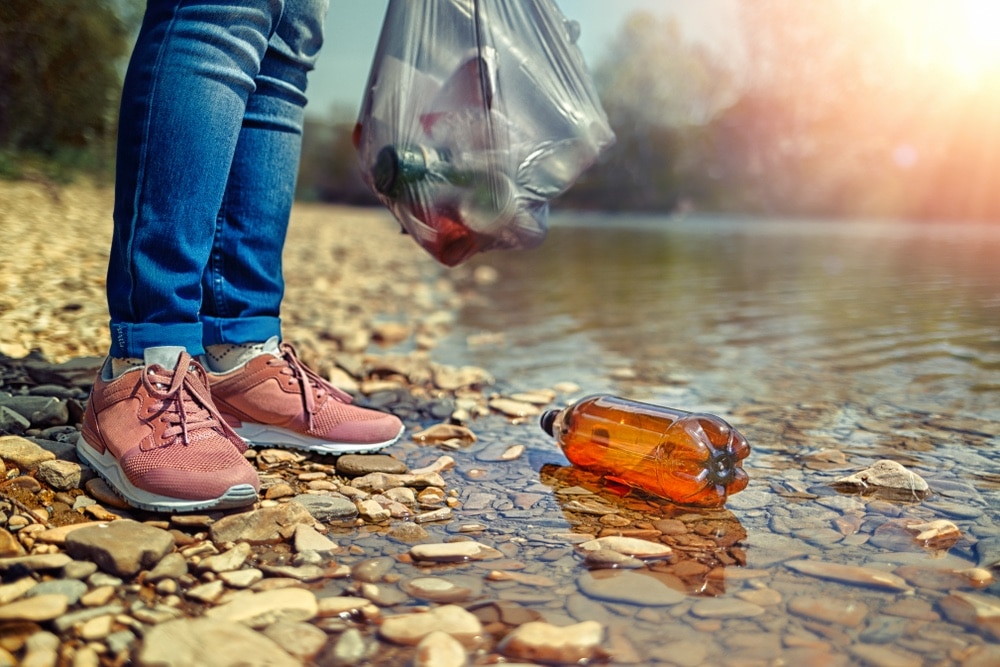 Rivers are the lifeblood of the planet and just like the human biological functions, rivers bring in fresh water and carry away waste. Fresh water ecosystems also have high economic, cultural and ecological value. Unfortunately, rivers suffer results of the effects of urban development, such that the World Economic Forum has consistently listed water crises as a top global risk to businesses each year in the last decade. Many cities have developed at the expense of their rivers – including Colorado river in the US, river Thames in the UK, and Nairobi river closer home.
Learning from the past
At one point in the history of river Thames, it was so polluted that no life could survive in it. The water in the river was black, smelly, had no oxygen, and was heavily polluted with mostly faecal matter. In 1957, UK's Natural History Museum declared the river biologically dead. Several cleanup attempts achieved minimal results initially, but a change of strategy in the 1960's primarily focusing on improvement of sewage systems, ensured successful outcomes today, including the presence of more than 150 species of fish in the Thames, up from none in the 60's.
Other factors that have contributed to reversing the river pollution trend includes continuous evidence driven efforts to identify the sources and types of pollutants; identification of few measurable outcomes (i.e. reduce bad odor, increase oxidization in the river); incorporation of collaborative efforts by key stakeholders e.g. major sanitation infrastructure development, scientific research and social behavior change components.
Clean–Up… What Clean–Up?
Unfortunately, the state of Nairobi river is currently where river Thames was in 1960's: dead and lifeless. It is heavily polluted with human waste, run-off from agricultural waste, sewage and industrial waste. Several cleanup attempts since the 1990's have yielded little results as they mostly focus on the cosmetic removal of visible solid waste – not the water quality, or waste disposal practices. The encroachment of riparian land by both the informal settlements, and medium to high-end apartments in Nairobi, has exacerbated pollution in the river, and directly dispose fecal matter – or have sewage connections – into the river. Further downstream on the Athi river basin, there is illegal sand mining – which collectively with the pollution upstream, has made water on this river, unfit for farming or human consumption downstream.
Moving Upstream
Rotary has had a longstanding relationship with the United Nations based on shared values of serving humanity – since 1945 when it was formed. About a year and a half ago, a meeting was held between senior officials of Rotary District 9212 and UN Environment to explore potential areas of collaboration. The latter, in its capacity as the global authority on the environmental issues, while the former – whose areas of focus rely on environmental sustainability – offers an opportunity for a different kind of grassroot outreach. The meeting resolved to work jointly on an environmental cause that would be as simple and effective to implement as the polio campaign.
As a follow-up to this, Rotary International and UN Environment have collaborated on joint actions around World Environment Day; launched a handbook which has suggestions on simple ways of integrating environmental actions in Rotary club activities; and in District 9212, have agreed to partner on an initiative that would restore major river ecosystems in the region. There has been a lot of enthusiasm from Rotary clubs in the district since the project was initiated in October 2018 – which has been sustained to date. The initiative will focus on upstream solutions to restore river ecosystems on Athi River basin from the source to the base.
Adopt-a-River Initiative Launch
On 6th December 2019, the partnership between Rotary and UN Environment based on the Adopt-a-River Initiative was finally launched. The event took place at the UN Environment Headquarters in Gigiri, Nairobi. In attendance, were 90 participants from 45 Rotary clubs – including 8 club presidents, UN Environment officials, and a representative from I&M Bank Foundation who was invited by the Rotary District Governor. The event consisted of signing of the MoU between the two agencies, a training session on assessing river pollution, and a question and answer session by Rotary club members. Key speakers and facilitators included: Lis Bernhardt (UNEP); Joe Otin (Rotary District 9212 DG); Susan Gardner (UNEP Directors of Fresh Water unit); Kaisa Uusimaa (UNEP); Jillian Campbell (UNEP) and Dr. Janet Macharia (UNEP/ Rotary).
Now What?
As outlined during the launch, the project is a long-term commitment with the identified river ecosystem and will entail four components namely an assessment phase, a project design phase, an implementation phase, and a monitoring phase. Based on the lessons from previous successful river restoration initiatives such as the Thames, we should direct our attention upstream, not just on the physical river, but also in other areas of planning. We need to go upstream with our stakeholder engagement, ensuring that the highest levels of government, businesses, and development organizations are involved. It is also necessary to look upstream for knowledge and solutions, ensuring that we take a scientific approach and use evidence from relevant case studies. Finally, the project should focus on broader goals rather than one-off clean-up activities as lessons have shown that these are not effective and they do not address the root cause of pollution.
Article by Jane Maonga – Rotary Club of Lavington