Unveiling Our Strategy For The Polio ENDGAME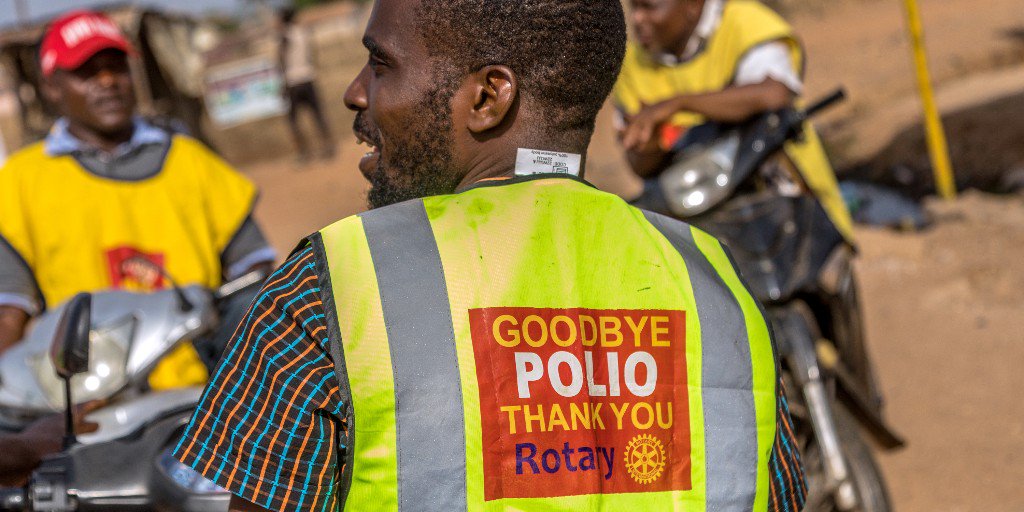 The first time I took an active role in polio eradication was in January 1998 in Delhi, India during a national immunization day. Between 8 O'clock in the morning and 1 O'clock in the afternoon, we went to 4 immunization stations immunizing about 400 children in each.
Honestly, I didn't have the overwhelming response to that national immunization day that normally many Rotarians have had. 400 children immunized per station didn't seem that epic to me. 400 children times 4 stations was barely a drop in the bucket in a country the size of India.
When we returned to the hired hotel, a local Rotarian told me there were 3000 of those immunization stations around Delhi which totalled to 1.2 Million children immunized over the course of 5 hours. In addition, there were few thousands of those stations in Mumbai, Calcutta and Shanghai and hundreds of them in every major city, town and village in India.
All together 150 million children were immunized in a period of 5 hours; Including the children's care-givers, health-workers, volunteers and Rotarians, close to 250 million participated in this national immunization day. An approximate of a quarter (25%) of India's 1 Billion people at the time united to keep the children of India safe from polio.
In 1998, I could barely walk leave alone participate in a national immunization day. Actually, was I in India I would be among the children vaccinated during that exercise then. This was a story told by the Rotary International President 2019-20, Mark Maloney, during his closing address at the Rotary International Assembly 2019. My story is different. Mine is about running – running away from anyone wearing a white coat and gloves; anyone who looked like a doctor or nurse.
I have no good memories of being in a hospital, so when health workers came home, they had to chase after me. But let's focus on Mark's story, shall we? The ambition of Rotary to eradicate a disease, the approach used and insights we may draw.
The story begins with Rotary International President 1978-79, Clem Renouf, being aware of recent smallpox eradication and hence consulting then District Governor, researcher and senior scientist, John Sever, on which disease Rotary would target to eradicate under its 3-H program. Sever was friends with Jonas Salk and Albert Sabin, the men who had just recently developed the polio vaccine. Then, polio was killing over 350,000 children every year. After consultations, Sever recommended that Rotary focuses on getting Sabin's vaccine to the masses.
Mass Polio Immunization was launched by the Rotary International President 1979-80, James Bomar Jr., in the Philippines and was adopted in many countries facing the polio menace. In 1988, together with Centre for Disease Control (CDC), UNICEF and the World Health Organization (WHO), Rotary International formed the Global Polio Eradication Initiative (GPEI) which was later joined by Bill and Melinda Gates Foundation in 2007.
UNICEF, through local governments, health workers and volunteers administer the polio vaccine to the remotest of villages periodically and during the national immunization day. To date, polio has been 99.9% eradicated with only Afghanistan and Pakistan remaining. We're this close to ending polio.
The ambition to eradicate polio by a decentralised volunteer organization was not only doubted by outsiders but also by insiders. Such a goal needed multi-government reach; massive funding; extensive and intensive medical research; organized public health systems across the globe among other factors which Rotary didn't have then. What Rotary had and still has in good measure is the will and resolve of its members to complete a job started.
The will to mobilize governments and multinational organizations around a common goal. The will to spare hours from work and family to participate in an immunization exercise. The will to raise funds to buy 2 drops of polio vaccine for every child in every corner of the world. The will to create awareness of the milestones crossed. The resolve to eradicate a disease.
Now at 99.99% of our goal, Rotary resolves to contribute $50 Million annually towards the #EndPolioEndGame strategy. The Rotary family in Kenya, Ethiopia, South Sudan and Eritrea resolve is to raise $1 Million towards the same in 2019-20. We're setting ambitious targets and we've the will to scale them.
See Also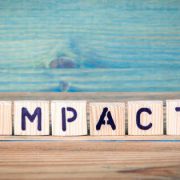 From President Mark's narration, we understand Rotary's approach towards ending polio. One person didn't have to bear the work of vaccinating thousands of children. In fact, he confesses to be underwhelmed up until he realised that while he had been to only 4 immunization stations; there were thousands of those across India each with a pool of volunteers to admit the vaccine. While he had seen only 1600 children; in total 150 million children had been immunized.
In 2019-20, the #EndPolioEndGame resolve shall not need anyone to donate anything close to $1 Million by himself or herself. Not even shall we need to mobilise 25% of Kenya's population like India did during the 1998 National Immunization Day. Given that Kenya, Ethiopia, South Sudan and Eritrea has a population of about 170 Million, to raise $1 Million, you and I shall mobilise only 0.58% of that population (1 Million people) to donate $1 each.
Done in a decentralised approach across towns and communities across our countries, we shall raise $1 Million within a very short period. In other words, initiate numerous creative ways to raise minimal donations from many people. Rotary and Rotaract Clubs may over a month or two commit Sergeant collections during club meetings.
In the process of eradicating polio, Global Polio Eradication Initiative has established the most advanced public health system. A system now being used to make advances against diseases including Ebola, Malaria among others and address public health issues in the remotest corners of our world. From the modest inquisition by President Renouf, Rotary is creating lasting change across the globe. Now more than ever, we ought to drive awareness to nullify the misconceptions held by the public about Rotary.
Think about it, everyone vaccinated against polio is a beneficiary of Rotary's funding and (or) mobilisation. Such revelations shall give insight to the public of what Rotary exactly is – a membership organization based on SERVICE ABOVE SELF. It is upon each Rotarian, Rotaractor, Interactor and friends to engage and share the story of Rotary's impact.
Samuel Karanja
Samuel Karanja, SK, is the District Rotaract Representative (DRR) for Rotary District 9212. He is a member of the Rotaract Club of Nairobi Central and a past president of the Rotaract Club of JKUAT. Professionally, Samuel is an assurance (financial audit) associate at EY, formerly Ernst & Young, based in Nairobi, Kenya.