End of Year Party: Chapati Forum 4.0
Chapati Forum at streetnizers has become our way of ending the year in style. Our end of year party was at Streetnizers Boys Rescue Center, for some chapati spinning and mentorship of the boys. Chapati 3.0 was the first of such events and Chapati Forum 2019 would be bigger and better. And yes, it was bigger and better. Over 15 Rotaractors from Rotaract UON Afya and 10 Rotarians attended the event.
Streetnizers Boys Rescue Center
Started 15 years ago, Streetnizers rescues boys from the streets and rehabilitates them. In recent months, the project is re-integrating the boys back to their families. Juvinaries, the founder, is a former drug user who got rehabilitated years ago. He started the program to offer the same assistance to boys on the streets. Since inception, the center has helped over 200 boys, who have transitioned and become successful and great men. Some of these great men are gengetone favorites, Sailors. One of the boys, Miracle Baby, grew up in Streetnizers and has become a successful artist.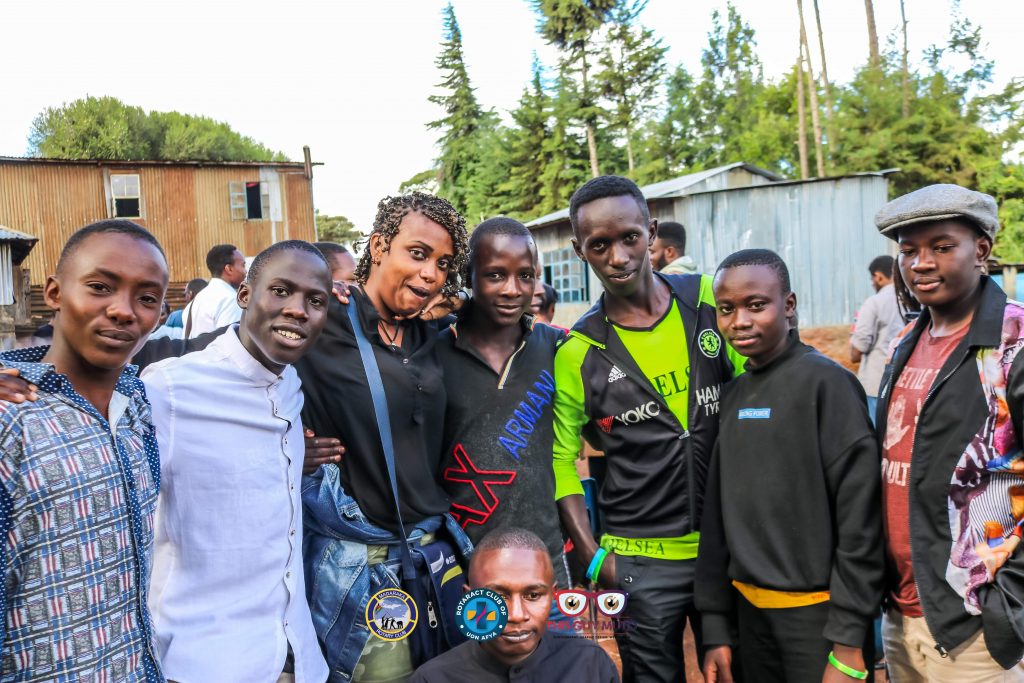 Chapati Forum 2019
Unlike its predecessors, chapati forum 2019 had to be different. Besides cooking chapatis, we included a mentorship session with the boys in the program.
The event kicked off early morning with the boys kneading the dough for the chapati. As part of their rehabilitation at the center, they're trained on soft skills such as cooking, deejaying, etc. This is to help them start small businesses or get jobs once they integrate back into society.
Rotarians from Rotary Madaraka & Rotarators from Rotaract UON Afya arrived around mid-morning and joined the boys in the kitchen. One team joined the boys to spin the chapatis while the rest were preparing the other items on the day's menu. All this while, a number of the boys were setting up chairs for the mentorship session.
At the End…
With the mentorship done, we shared a plate of rice, beef stew and chapati with the boys. Rotaractors inducted new members into RAC UON Afya. Chapati Forum 2019 was a huge success. And it couldn't have been without the support of the Rotarians, Rotaractors and our friends. We just can't wait for Chapati Forum 5.0.