Just over three years ago, the Rotary Club of Karen (RCK) and Oxford University Press (OUP) entered into a five year agreement under which OUP would, on a yearly basis, donate text books for Pre-Primary, Primary and Secondary Schools to be distributed to needy schools throughout Kenya, through the Rotary club networks.
RCK is pleased to announce the third issue by OUP in which + 46,000 books; of which 45,470 No. are for Early Child Education (ECDE)- Pre-primary (P1/P2) and
648 No. Concise English-Kiswahili dictionaries for High/Secondary Schools.
Our objective this year is to impact at least two venerable PP1/PP2 Pre-Primary Schools in each of the 47 counties and two needy Secondary School libraries in the 47 counties of Kenya.
See Also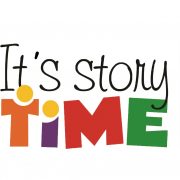 Apply now through your respective Club Presidents and President Elects – a link has been shared with them to facilitate applications.
The deadline for submitting applications is midnight on Friday 24th January 2020.