After being inducted, and in the spirit of service above self, the immediate past president 2018-2019 of Rotary club of Kilifi had a brilliant idea! He had received a generous endowment of KSH 100,000 from Carammore International Limited to support club community service and challenged members to submit project proposals that would have a positive impact in the community. These projects would receive funding worth KSH 20,000 from this endowment, and those who took up this challenge went an extra mile and managed to match contribution from well-wishers.
The following are some of the projects that were eventually implemented under this funding;
Blackboard Painting and Desk Repair
Members conducted a needs assessment in two local primary schools which revealed the poor conditions of the blackboards and desks in Kilifi Primary School and Mnarani Primary school. A marathon painting of blackboards and repair of school desks in two Kilifi Primary schools was organized. Joined by the members of the Rotaract clubs as well as Rotarians and the Rotary District 9212 Governor for the year 2018-19 (Jeffery Bamford, a financial services expert), about 100 people in all joined to repaint the worn and faded chalk boards at Mnarani and Kilifi Primary schools. There was joy on the faces of the children when they returned from the term break to fresh boards and refurbished desks.
A Home for Books
Upendo Orphan Services provides services for orphans and their guardians, including a school program in partnership with a local church. They were in need of shelving to house the story books and resource materials in their facility in Kilifi. Books were in piles on the floor, getting torn and water damaged. Members decided to support them by giving them a brand-new home for their library mounted on the wall.
Rehabilitation program at the Kilifi Prison
See Also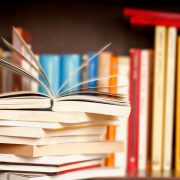 Kilifi Prison is mandated to rehabilitate its detainees such that they are productive members of the community after their release (maximum term of two years). The borehole pump that key in their rehabilitation program had just broken down. In addition to providing basic water needs, the borehole also supplied irrigation for the prison garden and water for the fishpond. Members came up with a way to utilize funds to replace the pump and used what remained to restock the prison's library with current textbooks, also enhancing the Literacy Project at the prison. Two birds with one stone!
Health Education at Mijomboni Dispensary
We thought about the crucial time spent waiting for hospital services at this local dispensary and how best to make the most of it through providing health education. Our club provided the facility a television set and DVD player that would be used to broadcast health messages to waiting clients.