2021 Rotary peace fellowship applications now OPEN!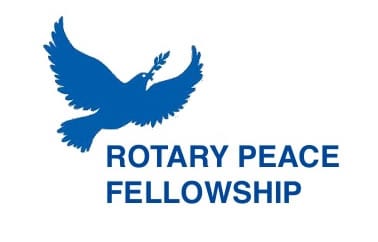 According to Rotary International, Conflict and violence displaced more than 68 million people in the past year, and half of those are children. As Rotarians, we refuse to accept conflict as a way of life. Rotary projects provide training that fosters understanding and provides communities with the skills to resolve conflicts.
One of the most impactful training on fostering peace is the Rotary Peace Fellowship.
The Rotary Peace Fellowship is designed for leaders with work experience in peace and development. Our fellows are committed to community and international service and the pursuit of peace.
Each year, Rotary awards up to 130 fully funded fellowships for dedicated leaders from around the world to study at one of our peace centers as a strategy of fostering peace in the world.
Since the program began in 2002, the Rotary Peace Centers have trained more than 1,300 fellows who now work in more than 115 countries.
Accepted candidates study peace and development issues with research-informed teaching and a diverse student body. The programs last 15 to 24 months and include a two- to three-month field study, which participants design them.
During the one-year program, experienced peace and development professionals with diverse backgrounds gain practical skills to promote peace within their communities and across the globe. Fellows complete field studies, and they also design and carry out a social change initiative.

The 2021 Rotary Peace Fellowship application is now open!

Candidates have until 31 May to submit applications to their districts. Districts have until 1 July to submit endorsed applications to The Rotary Foundation. Remember, your district can endorse an unlimited number of qualified candidates at no cost.

We're also proud to announce a new Rotary Peace Center at Makerere University in Kampala, Uganda — our first peace center in Africa — as well as exciting changes to the professional development certificate program. Learn more about the certificate program and our new peace center.

Send any questions about the fellowship program to rotarypeacecenters@rotary.org.
Looking forward to your application for the 2021 Rotary Peace Fellowship!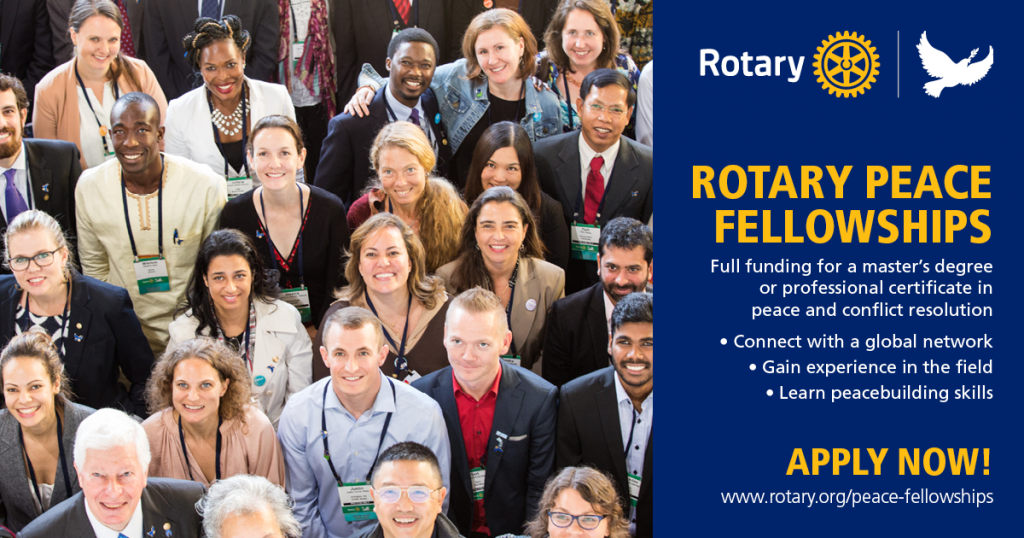 Submitted by: Rotary Peace Centers Program